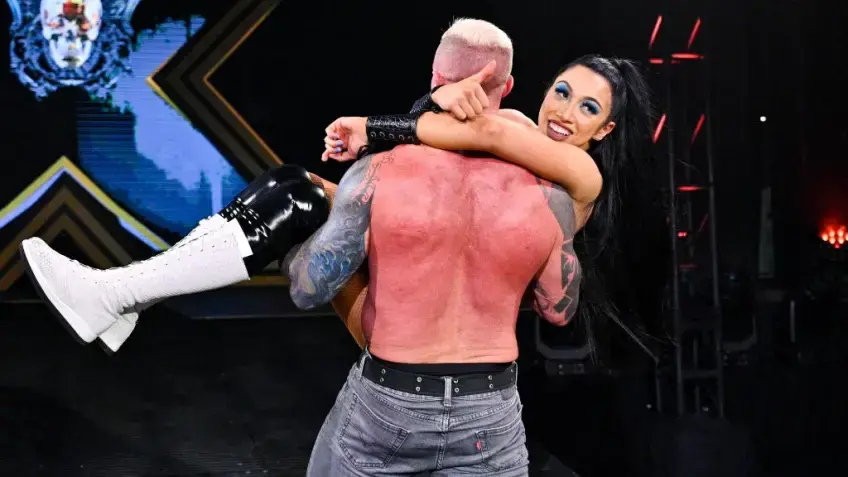 As
Adam Pearce
confirmed a few weeks ago, before The Miz invented the most disparate injuries to avoid getting in the ring with Dexter Lumis, the former NXT athlete could have signed a new contract with WWE as an official Superstar, if he had won the his own match against Awesome One.
Last Monday night on Monday Night Raw, WWE then made the match between the two official, with The Miz immediately trying to invent yet another injury, this time to a hand. After Adam Pearce's threats, however, The Miz finally got into the ring for his Anything Goes match against Dexter Lumis, which the former NXT player won in a few minutes, managing to submit the former WWE world champion with his finisher.
After his victory, Lumis returned to sign an official contract with WWE, with Pearce also giving the money that The Miz had promised Lumis in exchange for his services. After the match, Lumis started giving away money to the little fans at ringside, with The Miz attacking his opponent, also stealing his money, but Johnny Gargano then restored the calm, hitting The Miz and returning the stolen goods to the former NXT stablemate.
Dexter Lumis shone
In the last slight event seen by the public present in the NXT arena in Jacksonville, the home crowd also had a wonderful surprise, when Dexter Lumis reappeared in the rings of the black and gold show, in the company of his beautiful girlfriend, Indi Hartwell, after months in which the two no longer saw each other, due to the athlete's dismissal.
After seeing them fall in love in last year's NXT storylines, Dexter Lumis had left his Indi alone, having to leave WWE, due to the dismissal that came at the hands of Vince McMahon. After months of nothing and then the return to the main roster at the behest of Triple H, the In-Dex couple, formed precisely by Indi and Dexter returned to make the hearts of the fans beat, with an embrace that blew up the arena of NXT after months of waiting.
Eric Bischoff has shared his thoughts on Dexter Lumis' return to WWE on this past week's episode of Monday Night RAW. "That is such a cool thing, and it seems so refreshing right? It's such a basic story-telling tool and device in terms of writing that it seems ridiculous to me that we're all going, 'Wow, that was really cool.'
(...) That's an example of a formula that we shouldn't be going,' Wow, that's cool.' We should just be getting sucked into these stoies because they keep you engaged... They [WWE] understand it for the first time in a long time then we are going to see some great TV coming out of WWE," Eric Bischoff said.
Raw
Smackdown