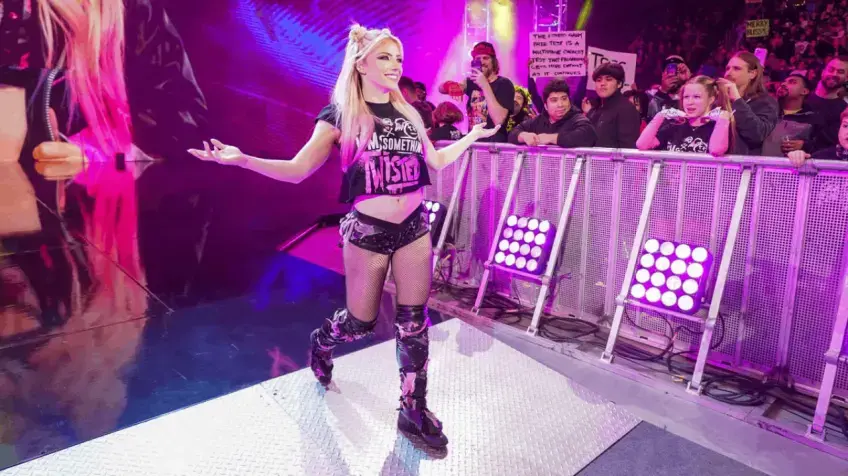 During tonight's episode of WWE's red show, Monday Night Raw, Alexa Bliss returned to the protagonist of a spoken segment, in which the athlete decided to explain her actions last week to her opponent
Bianca Belair
and the WWE Universe.
During her chat, Alexa began to walk around ringside, climbing up to the commentary table for the evening and thus interrupting the reporters of Raw. As Alexa spoke, Uncle Howdy's big face appeared on the big Raw arena entrance screen.
After being asked the question "Do you feel in charge?" by Uncle Howdy, the music of the mysterious character started, with Howdy appearing in front of everyone, as he did with Wyatt a few weeks ago on Smackdown. For those wondering, it is very likely that Bo Dallas is hiding behind the mask of Uncle Howdy, given that Wyatt's younger brother was spotted tonight in the backstage of Monday Night Raw by various insiders.
Recall how Dallas was fired in one of Vince Mcmahon's wave of releases over the past two years, just like older brother Bray Wyatt.
Alexa Bliss opens up on Uncle Howdy
After seeing the funereal face of Alexa Bliss at the entrance of Uncle Howdy, the former WWE world champion wanted to talk about this meeting on the microphones of Raw Talk, interviewed by Byron Saxton.
In her speech, Alexa wanted to say: "Uncle Howdy comes out and tries to scare me? It's a funny gimmick but I embrace my demons and reveal who I am and I'm not afraid of him. My focus now is on Bianca and the Raw champion title because I'm the one who is in control here.
Not him, me". With these words that sound very threatening, Alexa thus cut short on the Howdy case, with the new character who has not yet made it clear what he is capable of, if not with the only lightning attack launched against Wyatt at Smackdown How will Uncle Howdy continue to annoy Alexa Bliss in the coming weeks? Alexa Bliss has opened up about her WWE match and storyline with Randy Orton.
"Never in a million years did I ever think I'd have a match with Randy Orton. Never in a million years. You know what, I have to say this might be one of my favorite matches I've ever done. This was cool. This was a super fun match. I feel like this has to be one of my favorites."
Alexa Bliss
Raw