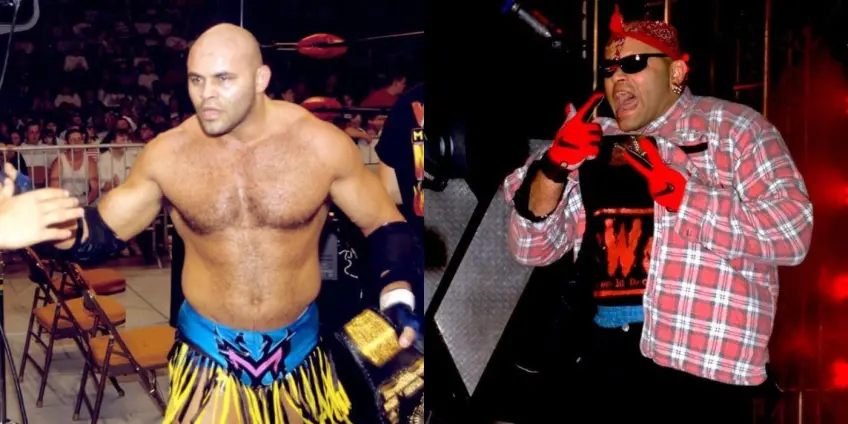 Konnan is currently part of the AAA creative team, and he recently spoke about WWE and AAA's relationship under Triple H. He spoke about it on the Wrestling Inc. podcast. He stated that he has not and does not talk to Triple H directly.
Konnan Talks About WWE and AAA Relationship and Reveals A Few Details
"No. I've never talked to Hunter personally, but through other channels," he said. "There's been an interest in doing something. Now, this is very telling.
For around, I'm not kidding, 15 years plus, I would ask Rey [Mysterio], almost like Charlie Brown and Lucy with the football every year, I would ask Rey to ask Vince [McMahon] if he could send a promo for our TripleMania show, or show up.
And the answer was always no. And this last year, which was a special year, 30 years, and I was getting an award in Tijuana, the promotion that discovered Rey in the city that he first trained, in the city where he lives and represents, for the guy that's his best friend, and the answer was still no.
And I was like, 'Motherf***er, how does this, in any way, hurt you?'" He then spoke about how everything changed when it was Triple H was in charge. "He only asked (Levesque) once," Konnan explained. "(Levesque) said yes. He sent the video to open up TripleMania this year, and bro, it was a humongous pop." Some people took interest in AAA star Dragon Lee when he signed for the WWE recently.
Dragon Lee and Dralistico won the AAA tag team titles by beating FTR, who are AEW superstars. However, Dragon Lee decided to immediately vacate the titles as signed with WWE. WWE does not allow any wrestler to fight or work for any other wrestling promotion when they are under a WWE contract.
That is why Dragon Lee had to vacate the AAA tag team titles. At the moment, AEW and AAA are very close. At least according to various reports, the two promotions are very close. AEW has been working closely with various promotions ever since it launched.
AAA is just one of them. They have also worked with Impact Wrestling and NJPW. WWE has so far not worked with any other promotion in recent years. AAA and WWE worked in 1997 together once. This was WWE's reply to WCW's relationship with Konnan and Promo Arteca.