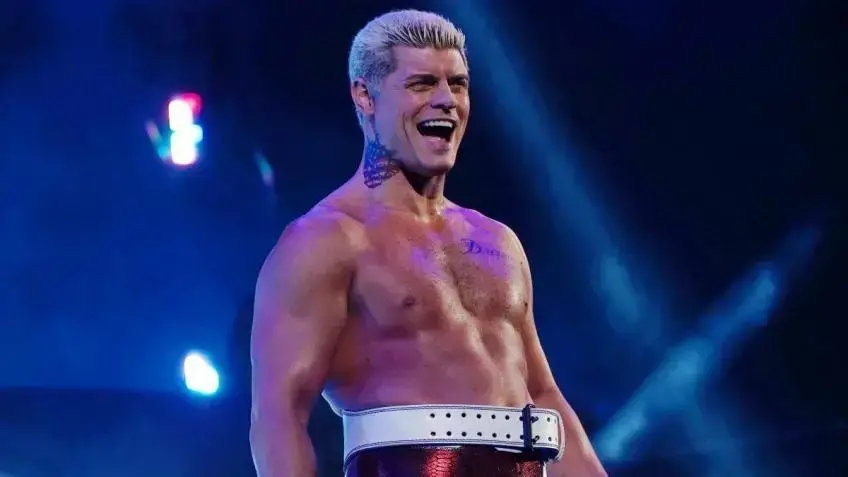 Former WWE and WCW writer
Vince Russo
believes Triple H's creative team is overcharging the return of
Cody Rhodes
. 'The American Nightmare' has been in the pits for several months due to a torn pectoral muscle suffered on the eve of Hell in a Cell, which hadn't prevented him from getting into the ring anyway.
That effort had ended up making the situation even worse, forcing him to momentarily put aside the dream of becoming world champion. As everyone knows by now, the former AEW star will make his return to the ring at the Royal Rumble, which takes place on Saturday, January 28 in San Antonio.
In the latest edition of 'Legion of RAW' on Sportskeeda, Russo harshly criticized the WWE: "The company is making Cody's return too spectacular. They want the WWE Universe to welcome him in the best possible way, but they are exaggerating in my view.
He tore his pectoral muscle and had to be out for a few months, but he didn't lose an arm or a leg. This is a fairly common injury in this business. They're portraying him as a superhero."
Cody Rhodes is a true champion
Cody Rhodes' return to WWE was perhaps the most surprising event of 2022, considering that the 37-year-old from Marietta had founded All Elite Wrestling in 2019 together with Tony Khan and the Young Bucks.
In the latest edition of the 'Drive Thru' podcast, former WWE manager Jim Cornette said that the company has big plans for Cody Rhodes: "I believe WWE will do everything possible to bring Cody back to the top. The reason they didn't keep the news of his return a secret is that there was no need to.
Everyone is eagerly awaiting Cody's return and can't wait to see him in the ring. Nothing has changed since the day he retired with his pectoral muscle injury. Rhodes will try to follow in his father's footsteps and go after the world title.
The company desperately needs him right now." Cody Rhodes revealed in a recent interview whether it was easy for him to leave AEW for WWE. "When I said on on Raw that it was an easy decision, it was more once I'd gone over everything I supposed in my mind and laid the landscape out in front of me and looked at what needed to happen for myself for my family," said Rhodes.
"For my continued efforts as a wrestler and for believe it or not, for the industry as a whole, of course, though, remember, we had weeks upon weeks. The story was out there and it was public of free agency and it was all out for people to acknowledge and understand."
Cody Rhodes
Dusty Rhodes