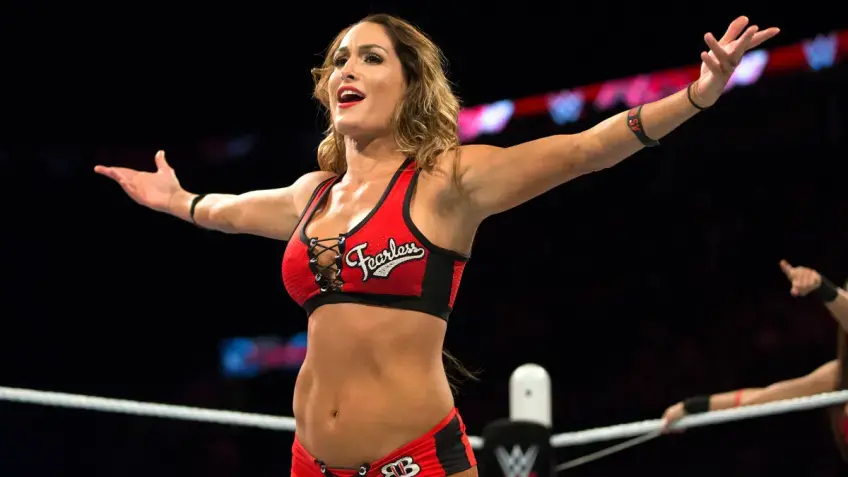 After complaining on social media about how WWE decided to handle women on the Raw is XXX episode, PWInsider colleagues launched an update on why the Bella Twins, previously announced by the company, did not participate in the show.
According to the well-known site, Nikki Bella and Brie Bella flew to the Northeast over the weekend, but were spectators at the musical "Wicked" instead of working with WWE, as it would seem that an agreement has not been reached between the two parties on the booking of the two during the special episode.
Update on Nikki Bella
Given these reports, Nikki Bella intervened to clarify the situation during a live on Instagram: "I want to take a second to go ahead and talk about some things. First of all, maybe a couple of wrestling titles that I have seen.
As you will see , the narrative will try to change so that some people turn out to be good and some to be bad.This is what is so amazing about this platform, it comes to speak of truth. This week, Monday through Thursday, Brie and I, and Artem (Chigvintsev), were booked with the media due to the premiere of 'Nikki Bella Says I Do' which is Thursday night.
It's a show that belongs to WWE, so you saw the trailer on Monday Night Raw. We were hoping, I think it was weeks ago, that we could talk about going to Raw. They said they didn't have anything for us. We were booked for media Monday, Tuesday, Wednesday and Thursday, and then maybe there was an idea.
Our entire team, including WWE and everyone else, had us booked for Monday in New York. When you see certain things, all of a sudden the stories change, this is to clean up and throw mud on other people, no. We had all these commitments to the company we work with and everyone else.
I know people like to blame others, but I won't let that happen." In an interview with TV Insider, The Bella Twins were asked if watching their upcoming Biography: WWE Legends episode reignited their passion. "Wrestling never leaves you.
I hear that from all the past legends. Wrestling is always there with you. I'm told nobody ever retires (...) If it's the right moment and it makes sense, we will be back. The one thing Brie and I have been so respectful of is the other women's time.
They are there every week. They work really hard. We never want to come in and take away an opportunity. If there is an opportunity where it enhances a female superstar, we would be there in a heartbeat."

Nikki Bella
Raw
Smackdown