The Steiner Brothers renew their contract with WWE
by
SIMONE BRUGNOLI
| VIEW 526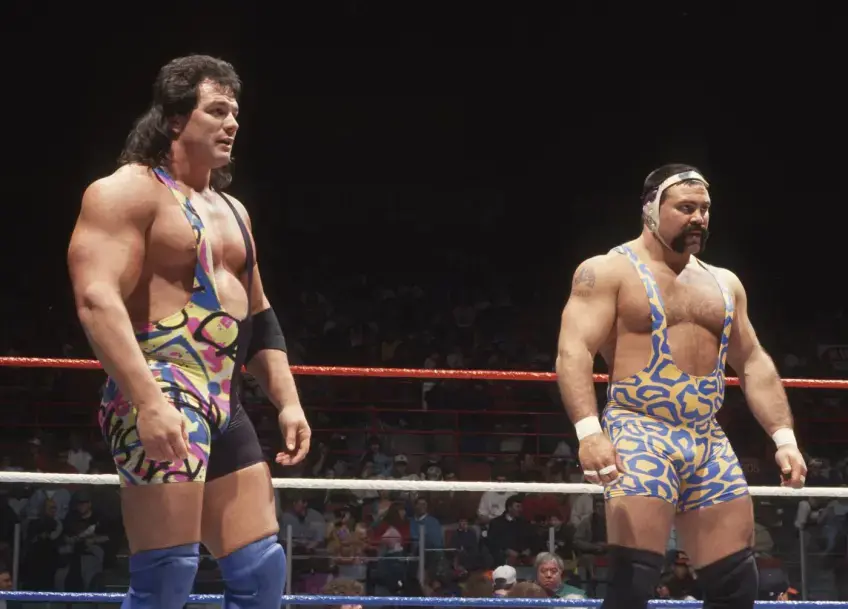 According to reports from
PWInsider
, two WWE Hall of Famer have extended their contracts. It's about Scott and Rick Steiner (
Steiner Brothers
). At the moment, however, no further information has been provided on when these new agreements were actually signed.
Once the great WWE icons leave wrestling, many usually remain thanks to some contracts that are not exclusive but allow the federation to use the name and image of these characters for action figures, video games and more.
When asked if the Steiner Brothers were still tied to WWE, reporter Mike Johnson replied, "I understand that the Steiner brothers have actually signed deals as WWE legends." Scott Steiner has had two runs in WWE in his 30+ year career.
The Steiner Brothers are legends
After making their professional wrestling debut as a team in 1989, the Steiner Brothers became a staple of the tag division in WCW before leaving to join the WWF in 1992. stint in ECW and then back to WCW again, where they wrestled together until Scott turned his back on his brother in 1998.
They reunited for one of the final episodes of Monday Nitro, entering the ring one last time and losing to Booker T and Diamond Dallas Page. Rick continued to work for NJPW and TNA while Scott returned to WWE in late 2002, facing Triple H before the 2003 Royal Rumble.
Rick Steiner's son is also part of this business and he is Bron Breakker, already a two-time NXT champion. It was he who inducted the Steiner Brothers into the WWE Hall of Fame in 2022 and is still the current NXT title holder today.
He was also recently involved in a feud with Australian star Grayson Waller. Two-time WWE Hall of Famer Booker T has explained why the legendary Steiner Brothers won't be inducted into the WWE Hall of Fame anytime soon. "The thing is, should they be (inducted into the Hall of Fame)? Yes.
Will they be? I don't think so, just because of... Rick Steiner, he's been one of those guys who are... he's let a lot of things roll off his shoulder and he doesn't think about it too much," Booker T said. "His brother, Scott has always been very outspoken about the industry, the company, (and) a lot of people in it.
And I'm sure he's rubbed a lot of people (the wrong way). Was the stuff he was saying right or wrong, that's neither here nor there," he added.