John Cena Praises Roman Reigns' WWE Talent-Elevating Skills
by
SARAH KHAN
| VIEW 2401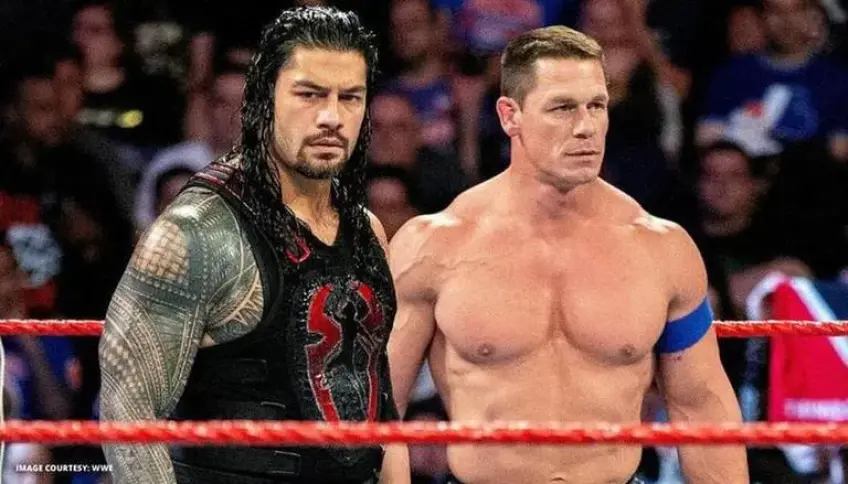 In modern professional wrestling, John Cena, a 16-time world champion, is often regarded as the Greatest of All Time (G.O.A.T). Hence, when Cena commends a fellow wrestler, the wrestling community takes his praise seriously.
Cena's recent admiration for Roman Reigns signals the latter's potential to be recognized as a WWE legend. In an interview with The Associated Press, Cena expressed his awe for Reigns' ability to elevate other WWE talent, stating, "Roman, you see very selectively.
Yet he's been able to raise six to seven people to be in another bracket of relevance. And that for me has never been done." He continued, "Just being in Roman's orbit puts you in another bracket. He improves many more people, creating a better program and more people watching and talking.
It's not just a one-person show."
Reigns Elevates WWE Talent
Roman Reigns has proved his impact in WWE with a historic title reign approaching 1,000 days. He has made every storyline and event he is involved in feel significant.
While established names like Brock Lesnar and Kevin Owens had already been in the main event picture, Reigns' influence extends beyond them. He has been instrumental in elevating lesser-known talents, turning them into significant contenders.
One notable example is Sami Zayn, who, along with other members of The Bloodline, has reached new heights under Reigns' guidance. This is especially true for the Usos, who have gone from tag team champions to the brink of headlining Night One of WrestleMania 39.
Cody Rhodes, who was previously not considered a main eventer by WWE, now stands firmly in the top spot for WrestleMania, thanks in part to his confrontations with Reigns leading up to their highly anticipated match. In the face of criticism over WWE's struggles to create new stars, Roman Reigns has played a crucial role in changing the narrative.
His unique ability to elevate fellow wrestlers has enhanced the overall WWE programming and generated increased viewership and discussion among fans.
John Cena
Roman Reigns
John Cena Joins Tag Team Clash at WWE Fastlane
LA Knight's Hiatus and John Cena Big Plans: Latest Updates
AEW Star Mocks Roman Reigns' Attempt to Emulate Brock Lesnar; WWE Fans React
John Cena and AJ Styles Join Forces in WWE SmackDown Tag Team Showdown!
WWE Next Big Star: Roman Reigns Likely Successor Emerges
John Cena Nearing WWE Finale?