Rocky Romero Remembers WWE/NJPW Clash Over The Good Brothers
by
ATIA MUKHTAR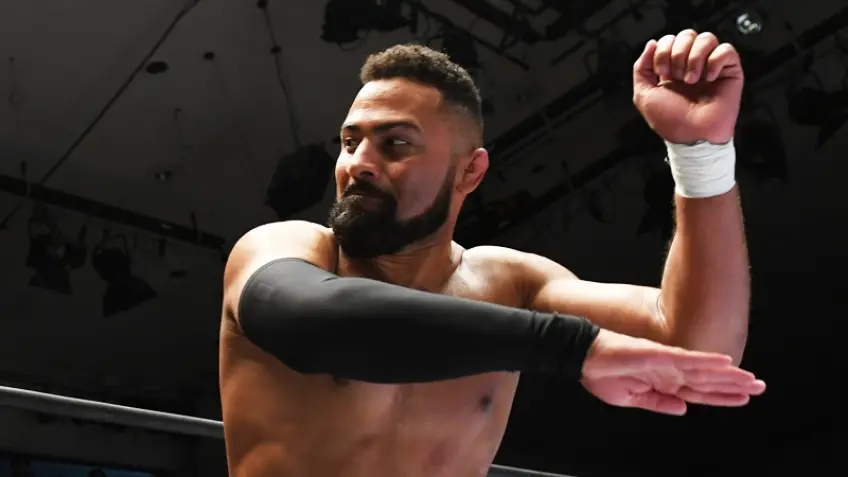 In late 2022, the professional wrestling world was abuzz when the Good Brothers, Luke Gallows and Karl Anderson, rejoined WWE while Anderson still held the NJPW NEVER Openweight Championship. With NJPW and AEW sharing a close business relationship, co-promoting the annual Forbidden Door event every June, NJPW faced a delicate political situation after granting a title to a wrestler, not under contract.
In a recent episode of the "Comedy Store Wrestling" podcast, NJPW wrestler and office representative Rocky Romero discussed the complex scenario and commended Paul Levesque (Triple H) for resolving the issue on WWE's side.
Rocky Romero Recalls Tense Negotiations
Rocky Romero acknowledged the tension in balancing loyalties to AEW and WWE while working to bring the Good Brothers, notably Anderson, back to New Japan to defend the title. He described the situation as "super stressful" and revealed that he had conversations with influential figures in WWE to make it happen.
Romero praised Triple H for his understanding and cooperation throughout the process. The original plan for Anderson to drop the title at the NJPW Battle Autumn show on November 5 encountered a hurdle when it coincided with WWE Crown Jewel.
However, both parties agreed that Anderson would relinquish the belt at Wrestle Kingdom on January 4. Romero noted that Triple H was not obligated to make such accommodations, nor did the Good Brothers have any contractual obligations.
Nonetheless, he credited Triple H's respect for New Japan, the wrestling culture, and the wrestling business as critical factors facilitating a resolution. Rocky Romero shared details of the intense situation when the Good Brothers returned to WWE while Karl Anderson remained the NJPW NEVER Openweight Champion.
As a negotiator between wrestling powerhouses NJPW and WWE, Romero played a crucial part in finding a resolution. Navigating the complex relationships between NJPW, AEW, and WWE, he managed to strike a balance that allowed Anderson to defend his title while honoring existing commitments.
Throughout the ordeal, Triple H demonstrated openness, understanding, and respect for the wrestling world, ultimately contributing to an agreeable outcome for all parties involved. The story highlights the delicate intricacies of the wrestling industry and emphasizes the importance of diplomacy and cooperation in managing high-stakes situations.