Rhea Ripley Supports Tag Title Match as WrestleMania Main Event
by
NOMAN RASOOL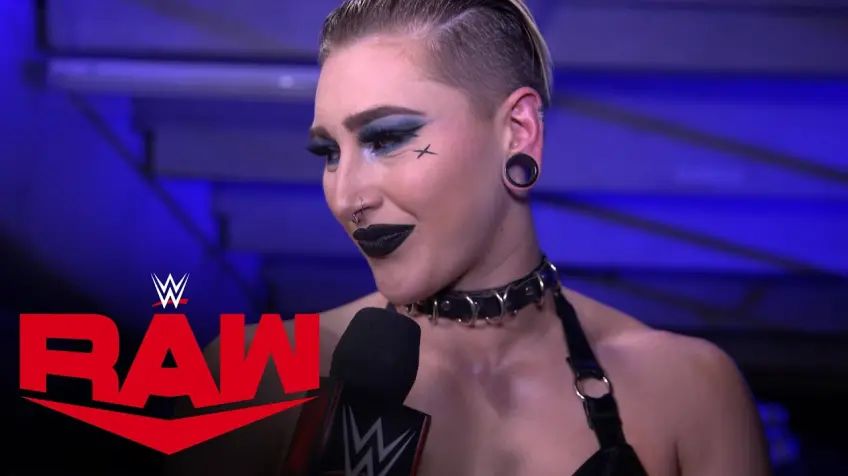 In a surprising move at WrestleMania 39, the tag team match between Kevin Owens and Sami Zayn versus The Usos took center stage on night one, overshadowing the "WWE SmackDown" Women's Championship clash between Rhea Ripley and Charlotte Flair.
Despite the outstanding performance delivered by the women in their title bout, Ripley, known as "The Eradicator" of Judgment Day, stands firmly behind WWE's decision. In an exclusive conversation with "My Love Letter to Wrestling," Ripley sheds light on her perspective, revealing her competitive spirit and understanding of the situation.
Ripley's Understanding and Agreement
Ripley acknowledges that traditionally, the central event spot at WrestleMania is often reserved for the winners of the Royal Rumble matches. Ripley expected to headline the grand event after emerging victorious in the Women's Royal Rumble in January and dethroning Flair for the "SmackDown" Women's Championship.
However, she acknowledges the compelling story built around the tag team championship match involving The Bloodline and Owens-Zayn, which ultimately warranted the main event slot. Reflecting on this decision, Ripley states, "I understand why we didn't, because we didn't have that good story build going into it as the Bloodline did with Sami and Kevin.
So, I 100% agree with that decision. But there was that side where you're like, 'Well, I'm gonna prove a point and be like follow that.' " Determined to make an impact regardless of their placement on the card, Ripley and Flair were determined to set the bar high on night one.
They were well aware of the immense pressure awaiting Asuka and Bianca Belair, who were scheduled to face each other the following night. With that in mind, Ripley and Flair were committed to leaving everything in the ring and delivering a match that would resonate with the audience.
While some may have questioned WWE's decision to prioritize the tag team match, Ripley fully supports the choice based on the compelling storyline and build surrounding it. Her words reflect the mindset of a true professional, acknowledging the importance of a strong narrative and accepting that sometimes the focus may shift away from the expected path.
Nevertheless, Ripley and Flair's determination to deliver a memorable performance showcases their dedication to their craft and desire to leave an indelible mark on the WrestleMania stage.
Rhea Ripley
Wrestlemania