Liv Morgan Makes Electrifying WWE Comeback, Confronts Ronda Rousey and Shayna Baszler
by
NOMAN RASOOL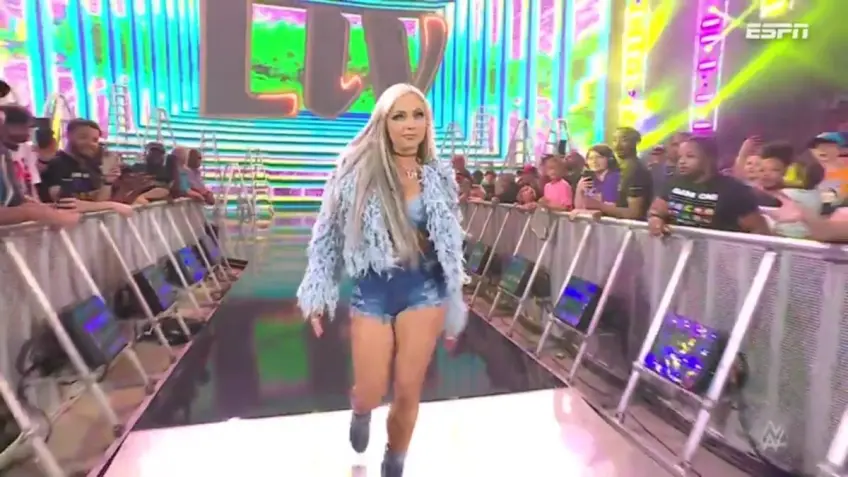 In an exhilarating turn of events, Liv Morgan made an unexpected comeback on Friday night's edition of "SmackDown," resurfacing to support her former tag team partner, Raquel Rodriguez, in a heated faceoff against the formidable duo of Ronda Rousey and Shayna Baszler.
Following Rousey and Baszler's victory over Alba Fyre and Isla Dawn, unifying the WWE and "NXT" Women's Tag Team Championships, Rodriguez observed the match from ringside without intervening. However, spurred on by taunts from Rousey and Baszler, Rodriguez mustered the courage to re-enter the fray, boldly declaring her desire to contend for "the titles we never lost." At this pivotal moment, Liv Morgan made her grand entrance, dramatically marking her return to the WWE stage.
Liv Morgan's Injury Forces Relinquishment of Tag Titles
Morgan's absence from WWE programming had been notable since her injury during the May 12 episode of "SmackDown," where she and Rodriguez successfully defended the WWE Women's Tag Championship in a match that also saw Dakota Kai suffer a torn ACL.
Regrettably, Morgan's injury necessitated the duo's relinquishment of the titles. Subsequently, Rousey and Baszler seized the opportunity to claim the vacant championships in a hard-fought five-way match on the May 29 episode of "Raw," effectively holding them ever since.
Liv Morgan's surprise appearance on "SmackDown" reignites her WWE journey and sets the stage for an intense showdown against the formidable combination of Ronda Rousey and Shayna Baszler. The resolute determination displayed by Morgan and Rodriguez to reclaim the titles they were forced to relinquish a compelling layer of personal stakes to this anticipated clash.
As the WWE Universe eagerly awaits the upcoming showdown, the return of Liv Morgan injects fresh energy and excitement into the women's division. With her undeniable talent and resilience, Morgan's presence promises to leave a lasting impact on the WWE landscape as she aims to prove her mettle against two of the most formidable opponents in the industry.
Liv Morgan
Ronda Rousey
Shayna Baszler