NXT Star Monika Klisara Hints at Exciting Ring Name Change
by
NOMAN RASOOL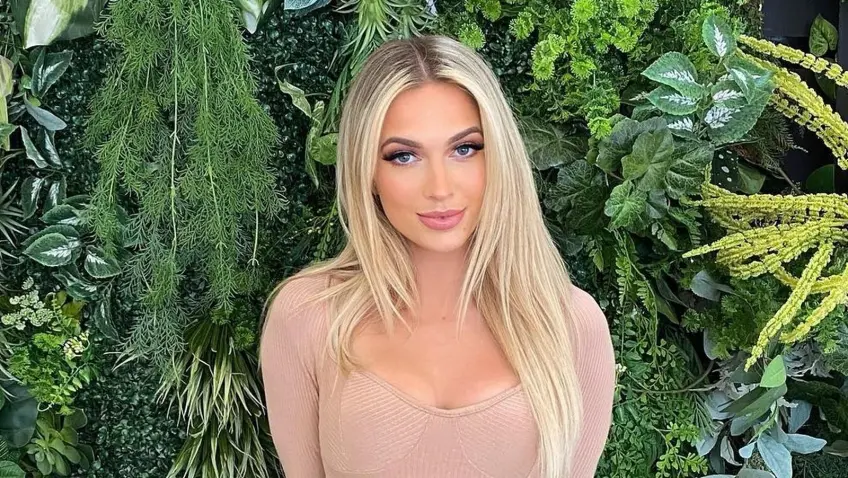 Monika Klisara, the highly anticipated addition to WWE's roster from last year, appears to have embraced a new identity within the squared circle. Recent hints on her Twitter account suggest that Klisara will now be known as Karmen Petrovic, a name that exudes strength and intensity.
In a captivating image shared on social media, the martial arts expert is seen striking a powerful pose, wielding a katana, with a backdrop of a striking red moon. While Petrovic's television debut is still pending, this unveiling of her new persona indicates that her first appearance may be right around the corner.
Engaging with her fans on Twitter, the talented recruit has openly disclosed her inspiration for the character, citing Quentin Tarantino's renowned "Kill Bill" films as a driving force behind her creative development. Petrovic also admired a memorable clash at WWE TLC 2018, precisely the electric encounter between Becky Lynch, Charlotte Flair, and Asuka, which she considers her favorite women's wrestling match.
Balkan Refugee to NXT's Karmen Petrovic
Petrovic's journey to North America originated in the Balkans and was marked by resilience and perseverance. As a child, she immigrated to Canada to escape the ravages of war and began honing her skills in karate at the tender age of 5.
Petrovic ultimately earned a place on the Canadian national team through sheer dedication and talent, achieving remarkable success on the competitive stage. Additionally, she possesses a unique ability— a photographic memory, which she describes as both a blessing and a curse.
Petrovic's potential alignment with WWE's NXT Europe initiative is intriguing, given her European roots and compelling background. Paul "Triple H" Levesque, the company's Chief Creative Officer, recently shed light on NXT Europe's status, revealing that it had temporarily taken a backseat due to WWE's ongoing merger with UFC under the Endeavor umbrella.
Nevertheless, Levesque emphasized that NXT Europe remains a top priority for the organization's future endeavors. With her transformative rebranding and undeniable talent, Karmen Petrovic is poised to make a lasting impact on the world of professional wrestling.
As anticipation builds for her imminent television debut, the WWE Universe eagerly awaits the awe-inspiring athleticism and captivating storytelling she will bring to the ring. Petrovic's remarkable journey, combined with her unyielding determination, will captivate audiences and solidify her place as a formidable force within WWE's NXT roster.
Nxt