Behind-The-Scenes Insights on the Selected Venue for WWE WrestleMania 2025
by
NOMAN RASOOL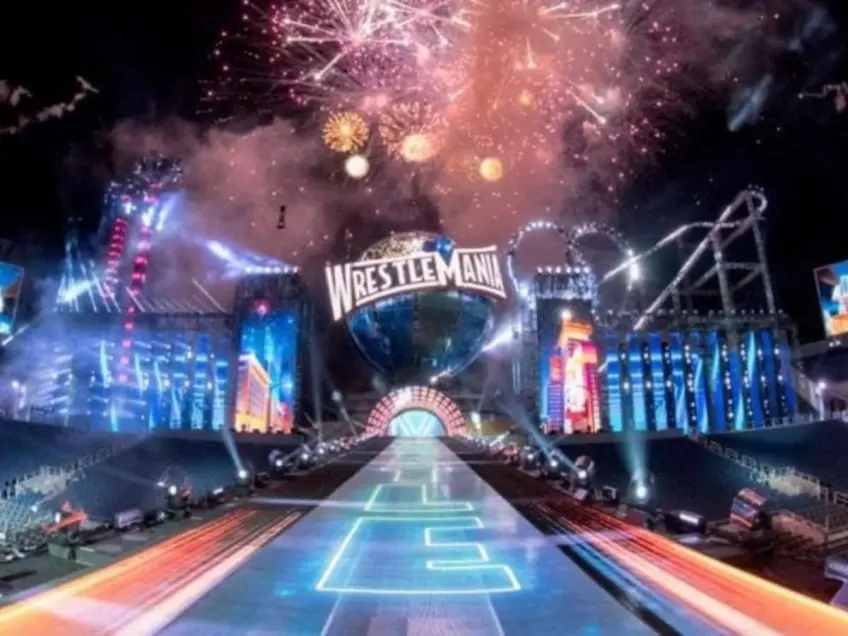 WrestleMania 41 is likely to mark a unique milestone in World Wrestling Entertainment's (WWE) history, with "The Showcase of the Immortals" potentially taking place in a U.S. city for the first time. Minneapolis, the home of the Minnesota Vikings, has emerged as the frontrunner in the race to host this prestigious event in 2025.
According to a report by Fightful Select, the U.S. Bank Stadium in Minneapolis has been a focal point of intense discussions within the WWE circles as a probable, and even highly anticipated, venue for WrestleMania 41. The speculation was initially sparked by the city planners, who discreetly relayed this information to local media in April.
"WWE Considers Minneapolis Venue"
Subsequently, a WWE official, on condition of anonymity, confirmed to Fightful Select that Minneapolis had indeed been under serious consideration for quite some time. They further elaborated that the management was informed of U.S.
Bank Stadium's proactive stance in attracting non-football-related events. This aligns perfectly with the WWE's plans, considering that U.S. Bank Stadium offers the ideal enclosed facility for hosting WrestleMania. Adding weight to these conjectures was Patrick Kessler, a special contributor to WCCO-TV, the CBS affiliate in Minneapolis.
After the grand success of WrestleMania 39 in Hollywood, Kessler hinted via Twitter that inside sources had confirmed Minneapolis as a possible candidate for WrestleMania 41. It's worth noting that Minneapolis, despite having yet to host WrestleMania before, has had the privilege of holding several other live events like SummerSlam and the most recent one, TLC, back in 2019.
On a related note, wrestling enthusiasts can look forward to WrestleMania 40, scheduled for April 6 and 7, 2024. The highly anticipated event will be held at the Lincoln Financial Field in Philadelphia, Pennsylvania. In an exciting development for fans, the tickets will be available for sale starting August 18.
With the rumored venue for WrestleMania 41 and the confirmed location for WrestleMania 40, the WWE Universe is all set for a thrilling couple of years ahead. The anticipation builds, the excitement bubbles, and the countdown to these grand spectacles begins.
Wrestlemania