Sami Zayn Unveils El Generico's Hidden Journey Before WWE Debut
by
NOMAN RASOOL
| VIEW 373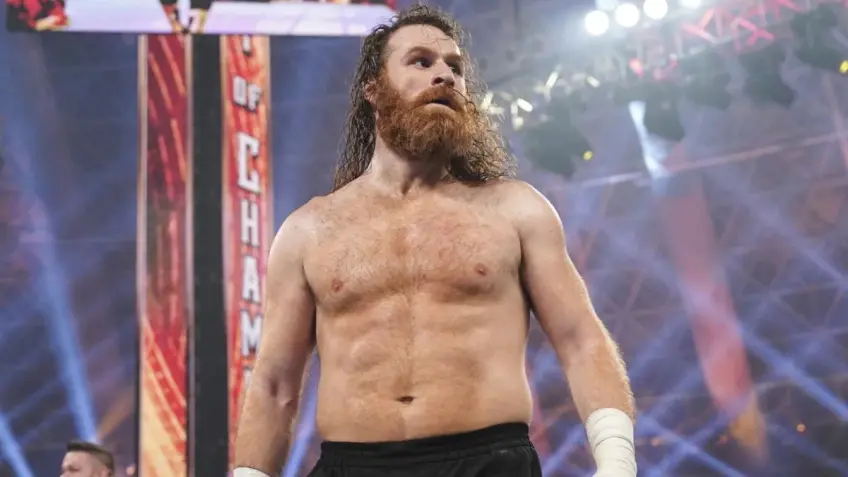 In the dynamic realm of WWE, where personas continually evolve, Sami Zayn has emerged as a dominant force, especially evident through his stint as the "Honorary Uce" within The Bloodline. Now, as he celebrates being one-half of the Undisputed WWE Tag Team Champions alongside Kevin Owens, it's almost surreal to think of a time when Zayn existed in relative obscurity.
Yet, true WWE aficionados will nostalgically remember a time when his persona thrived on such secrecy. During his candid interview on "Out of Character," Zayn delved deep into the dichotomy of his present influential stature and past, where he remained incognito as El Generico.
Reflecting on his transformation and set boundaries, Zayn stated, "There's an intriguing dynamic, almost a chicken and egg situation when I consider how much of my personal life I share versus what I keep concealed. The persona I embraced before WWE demanded a veil of privacy and mystery."
"Zayn's Transition: From Generico to Stardom"
Sami Zayn's ascent in WWE gained momentum with a significant crossover with Hollywood's Johnny Knoxville and his "Jackass" team, leading to a spectacular face-off at Wrestlemania 38, garnering widespread attention.
The limelight he bathed in starkly contrasts the El Generico days. While Zayn doesn't dismiss the possibility of another high-profile collaboration with the "Jackass" ensemble, he doesn't forget the challenges of maintaining the El Generico persona either.
To emphasize his meticulous care to preserve the character's integrity, Zayn drew a parallel with a renowned figure from pop culture. "There were instances when the mask I wore would be fastened too snugly, occasionally revealing a strand of my hair," he shared.
"It reminded me of the oddity of seeing human-like fingers protruding from R2-D2. The realization that there's someone inside shatters the illusion." El Generico debuted in Zayn's hometown, Quebec, where the local audience was privy to the act's nuances.
But as he ventured out more broadly, Zayn managed to maintain the character's secrecy. "Upon my entry into the U.S., there were hardly any inadvertent revelations about my actual appearance for almost the initial seven years.
The audience preferred the enigma, as unveiling too much would diminish its charm." The wrestling universe remains unpredictable, so who's to say if Generico might resurface? Rumors abound with Road Dogg allegedly proposing the idea. Sami Zayn's spot at the WWE pinnacle remains firmly intact, ensuring fans will be enthralled for years to come.
Sami Zayn
Wrestlemania
WWE: Sami Zayn vs. Kevin Owens in Upcoming Title Match
The Rock Confirmed for WrestleMania 40 Showdown!
Kevin Sullivan Predicts Backlash for Cody Rhodes After WrestleMania Victory
Drew McIntyre's WWE Contract Extended to WrestleMania
Finn Balor & Damian Priest Win Tag Titles Over Sami Zayn & Kevin Owens at WWE Payback
Rob Van Dam WrestleMania Spot Axed Over AEW Ties?