Sami Zayn: From El Generico's Secrecy to WWE Stardom
by
ATIA MUKHTAR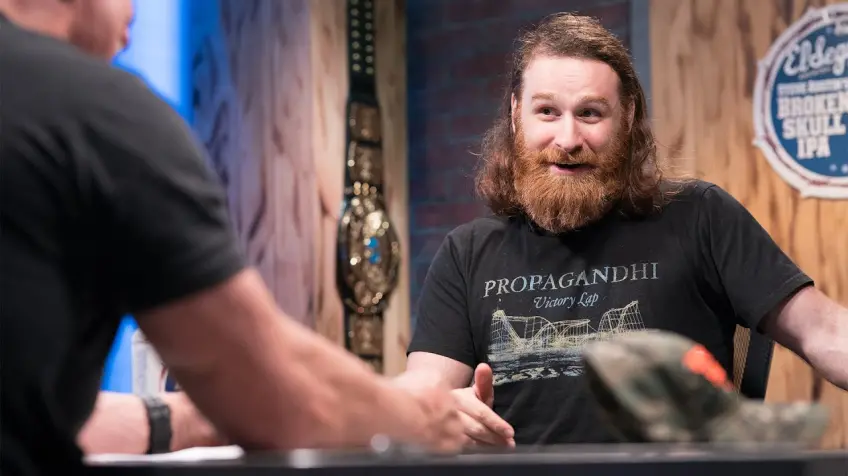 In the bustling world of WWE, Sami Zayn's ascension as the "Honorary Uce" with The Bloodline, and subsequently claiming one-half of the Undisputed WWE Tag Team Championship title alongside Kevin Owens, showcases his prominence in the wrestling world.
But many might be surprised to remember that Zayn was once an enigma concealed behind the mask of El Generico. On a recent episode of "Out of Character," Zayn opened up about the stark contrast between his current esteemed position and the intricate dance between his personal and on-screen life, compared to his days as the mysterious El Generico.
"One can't help but ponder – is it a chicken and egg conundrum?" he mused, reflecting on the equilibrium of what he reveals to the fans against what he retains. "El Generico required an aura of enigma."
Zayn's Wrestlemania Spotlight
Zayn's dramatic surge in the WWE limelight was significantly fueled by his collaboration with Hollywood's Johnny Knoxville and his "Jackass" entourage.
This union reached its zenith in a sensational match at Wrestlemania 38, which garnered extensive praise. The limelight of this crossover was miles apart from the cloak-and-dagger days of Generico. But Zayn hasn't entirely closed doors on another rendezvous with the "Jackass" team.
However, he reminisces that being El Generico wasn't always effortless. He recounted his meticulous efforts to preserve the Generico character. Drawing a parallel from mainstream pop culture, Zayn said, "Sometimes, the mask would be fastened too snugly, showing a snippet of my hair.
Spotting that on the screen irked me. It's akin to spotting human fingers protruding from R2-D2. It spoils the illusion." For the uninitiated, Generico's genesis was in Zayn's homeland, Quebec. The locals were accomplices in maintaining the character's mystery.
But as Zayn ventured further afield, especially in the US during the initial years, he managed to retain Generico's mystique. "Rare were the occasions where someone recognized me without the mask. Fans cherished the secrecy," he shared.
While the future is unpredictable in WWE, and a re-emergence of El Generico remains possible (thanks to Road Dogg's past suggestions), Zayn's position at the WWE zenith is cemented, ensuring he stays in the spotlight for a considerable future.
Sami Zayn