The Undertaker Epic Return as American Bad-Ass, Slams Bron Breakker in WWE NXT!
by
ATIA MUKHTAR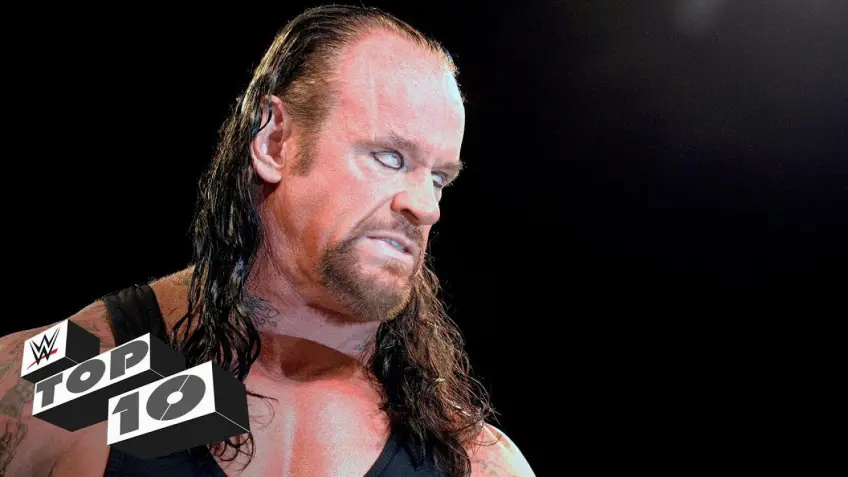 On the recent electrifying edition of WWE NXT aired this Tuesday, fans were treated to a nostalgic eruption as the venerable Undertaker made a robust return, albeit, in a gallant American Bad-Ass persona. The suspense was palpable earlier as whispers of the "Dead Man" gracing the WWE NXT, precisely when it was pitted against the fierce competition from AEW Dynamite, swirled through the wrestling community.
As it turned out, the whispers bore truth, yet with a thrilling twist. The WWE Hall of Famer didn't saunter into the ring with his ominous, undead demeanor. Instead, the scene was set ablaze as Undertaker roared down the ramp, confronting the formidable Bron Breakker, astride a motorcycle, embodying the fearless "American Bad-Ass." The spectacle unfolded post a heated altercation where Breakker emerged dominant over Carmelo Hayes.
The audacious young gun, Breakker, was quick to seize the mic, challenging the legend, implying the NXT ring beheld room for only one badass. Despite the vocal disapproval echoing from the crowd within the WWE Performance Center, Breakker held his stance until Undertaker decided it was time for a lesson in humility.
Undertaker's Dominant Display
Undertaker, unphased by the brash bravado, acknowledged Breakker's potential but reminded him of the rugged path ahead. What ensued was a cinematic display of dominance as Undertaker lifted Breakker for a bone-chilling chokeslam, while a bemused Hayes looked on from the corner.
Before riding off into the eerie NXT night, Undertaker seized the mic once more, imparting a nugget of veteran wisdom to Breakker. His words resonated through the arena, "There's always an older, bigger, badder badass waiting around the corner," he declared, leaving Breakker with a daunting reality check, that he had just encountered "the baddest of them all." As NXT phased out, Undertaker alongside Hayes, struck a pose for the roaring crowd, leaving a timeless image imprinted on the night, a stark reminder of the undying legacy and the relentless emerging talent within the WWE spectrum.
This iconic showdown not only revitalized the NXT aura but also sowed the seeds for compelling narratives awaiting to unfurl in the WWE odyssey.
The Undertaker
Bron Breakker
Nxt