Trish Stratus Shatters Diva Era Norms in WWE Return
by
ATIA MUKHTAR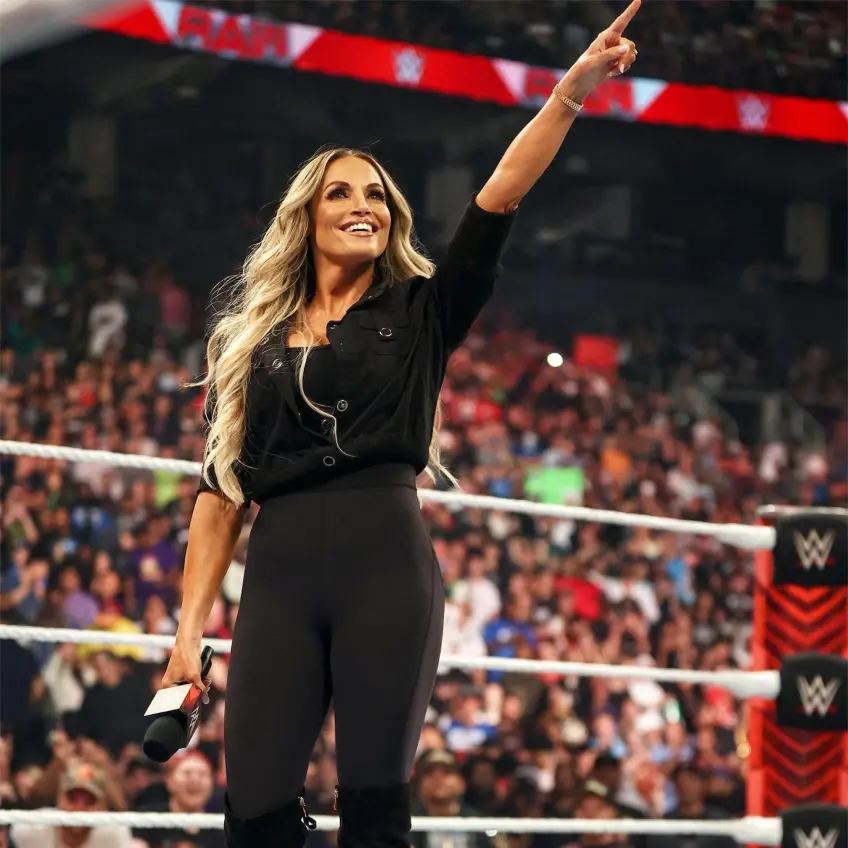 In a candid revelation at the Big Texas Comic Con, WWE Hall of Famer Trish Stratus unfolded tales from her most recent wrestling run, articulating a story that defies the norms traditionally imposed during the Divas Era. Engaging with fans during a live Q&A session, Stratus laid bare her thoughts and experiences, revealing the momentum and intricacies behind her unexpected yet striking return to WWE.
Recalling the initial spark, Stratus shared, "Becky [Lynch] called me up, expressing a desire to work together at WrestleMania. This prompted self-reflection and a quick return to the ring—just to ensure I could still wrestle".
Initially envisioned as a mere WrestleMania appearance, Stratus' commitment gradually deepened as the storyline developed and stuck. She expressed a desire to "do something different," which, in this context, meant extending her presence beyond a one-and-done performance—something typical of returning Hall of Famers and veterans.
Reviving Heel Trish
Stratus didn't stop there. She had her sights set on turning the tables and resurrecting her heel character, explaining that "people were waiting for heel Trish for a long time." Not only did she find it challenging and fun, but also believed it was a delightful treat for the fans.
This latest wrestling run allowed the seven-time WWE Women's Champion to engage in numerous firsts, crafting a unique chapter in her distinguished career. "I got to do a lot of things I wasn't able to do last time," Stratus confessed, elucidating further about her forays into various matches and performances that were once off-limits, including ladder and steel cage matches, and even performing in Saudi Arabia.
Stratus recounted a novel experience of standing on the announcer's table during a match, admitting it was a seemingly trivial yet deeply symbolic act that the male wrestlers routinely executed but was denied to the female counterparts during her initial career span.
In embarking on this adventure, Stratus not only continued to etch her legacy but also sent an empowering message to women of her age. Her journey encapsulates a testament that with dedication and self-care, one can achieve remarkable feats at any stage in life and career.
Thus, Stratus appreciatively acknowledged her fortune and gratitude for the opportunity to return and tick myriad boxes on her professional bucket list, shaping an awe-inspiring narrative and redefining what's possible in the realm of women's wrestling.
Trish Stratus
• Trish Stratus on Juggling WWE Stardom and Motherhood
• Trish Stratus Reveals Her All-Time Favorite Match
• Trish Stratus Picks Her Best WrestleMania Match
• Trish Stratus Reveals Her Wrestling Mount Rushmore Picks
• Trish Stratus: Steel Cage Triumph
• Trish Stratus Reminisces on Monumental Becky Lynch Rivalry