Bayley Weighs In: Charlotte Flair & IYO SKY's EU Showdown
by
ATIA MUKHTAR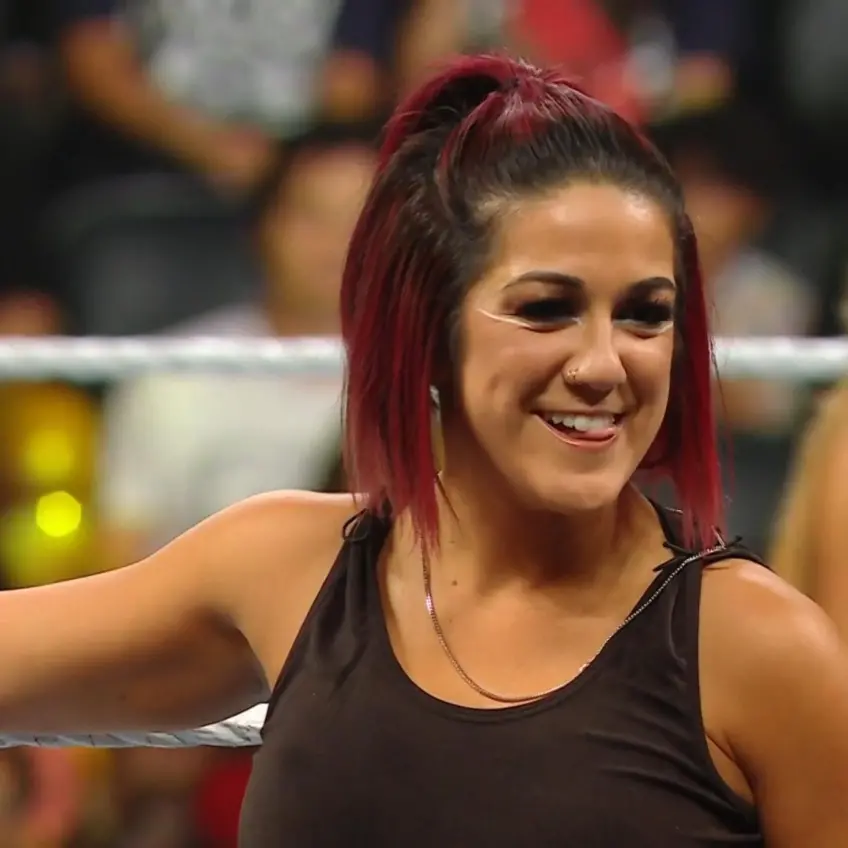 In a turn of events that is already buzzing through the WWE universe, the recent WWE live tour in the United Kingdom has produced matches that many are calling unforgettable. One bout that unquestionably stole the show featured IYO SKY defending her WWE Women's Championship against Charlotte Flair.
Notably, this high praise isn't merely coming from ecstatic fans or WWE commentators, but from Bayley, one of WWE's top-tier talents. In a post on X (previously known as Twitter), Bayley didn't mince words: "Proud to say that IYO SKY vs Charlotte Flair was the only title match on this SD UK loop, and in my opinion, stole the show." This ringing endorsement from someone of Bayley's stature underscores the exceptional performances both women delivered.
Proud to say that @Iyo_SkyWWE vs @MsCharlotteWWE was the only title match on this SD UK loop, and in my opinion, stole the show. Even more proud that Iyo is STILL your @WWE Womens Champion!!!!!!!!!!!!! On to #CrownJewel #IyosEra pic.twitter.com/N6NWAZQh8L — Bayley (@itsBayleyWWE) October 31, 2023
Bayley's Mixed Praise
However, Bayley's acclaim was not without its caveats.
When Charlotte Flair thanked her for the kind words, Bayley quickly snapped back with a less-than-gracious "shut up," adding another layer to their complex, long-running history. Both wrestlers were part of the illustrious "Four Horsewomen" of WWE, alongside Sasha Banks and Becky Lynch, and have a storied rivalry.
Bayley even won her first main roster title against Flair at a Fastline event, which makes her endorsement of this U.K. match all the more compelling.
🥹 — Charlotte Flair (@MsCharlotteWWE) November 1, 2023
Shut up — Bayley (@itsBayleyWWE) November 1, 2023
Beyond this dynamic, a spotlight must also shine on IYO SKY's momentum.
Fresh from her successful title defense on U.K. soil, SKY is already setting her sights on her next challenger. The reigning WWE Women's Champion will be flying off to Saudi Arabia this weekend to defend her belt against former champion Bianca Belair at the much-anticipated Crown Jewel event.
In an added twist, sources have revealed that WWE executives are so impressed by the recent matches, there are discussions underway about featuring a rematch between IYO SKY and Charlotte Flair at an upcoming Pay-Per-View event.
If true, fans can only anticipate another electrifying showdown between these formidable athletes. With the WWE universe still buzzing from the recent European tour, all eyes are on what will unfold in Saudi Arabia and beyond.
For now, we're left to ponder Bayley's intriguingly mixed signals and what they could mean for future storylines. One thing is clear: the women of WWE continue to raise the bar, leaving fans and fellow wrestlers alike in awe.
Bayley
Charlotte Flair