Reason why WWE ended the feud of AJ Styles and Matt Riddle
by
SIMONE BRUGNOLI
| VIEW 4061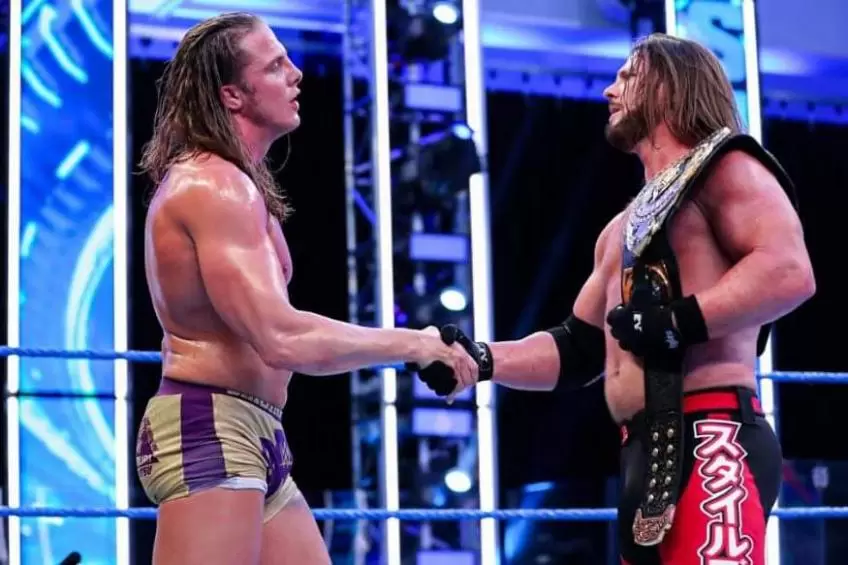 Arriving between high expectations, Matt Riddle made his
Smackdown
debut last month and immediately set his sights on the Intercontinental Championship, a title held by AJ Styles. The King of Bros beat Styles in a single match and thus had the opportunity for the title, then in extremis The Phenomenal One managed to keep his belt, but everything suggested that the feud could continue.
Fans also seemed very attracted to this duel, yet Worldwide Wrestling Entertainment (WWE) was forced to make changes at the last minute.
News on Matt Riddle and AJ Styles
During a recent Q&A session on the SportsKeeda Facebook page, the journalist Tom Colohue talked about the latest concerning the blue show: Colohue revealed that there are too many unavailability at SmackDown, a situation that literally forced the plans to be turned upside down in Stamford.
In the Tag Team Champions title fight, Shinsuke Nakamura & Cesaro will have to defend the title against the Lucha House Party. After all, at the moment there are not many strong opponents and the federation will have to make a virtue of necessity.
The situation in SmackDown and some important feuds arouses a lot of curiosity: the creative team initially organized a feud between Otis and Baron Corbin, but the unavailability of the first forced the WWE to move Corbin into a feud with Matt Riddle.
The main consequence of this choice was precisely the limitation of the interesting feud between Riddle and AJ Styles, which thus became a single match. In this regard, Colohue continued: "There is no one left. WWE is having problems, I even think that we are thinking of reforming the Tag Team made up of Otis and Tucker, and in this way the federation will definitively abandon the feud between Otis and Corbin with the latter who will be involved in a new feud.
Both the ex NXT and The Phenomenal One have a great talent in the ring and I think their paths will cross in the future, surely another memorable feud of the blue show." Both AJ Styles and Matt Riddle are incredibly talented in the ring.
They can offer great fights without compromising their storytelling skills. AJ Styles and Matt Riddle will be forced to cross paths again on SmackDown, and when they do, they will have another chance to create a memorable rivalry over the blue brand. Tom Colohue further said that WWE originally planned to schedule a fight between Otis and Baron Corbin.
Aj Styles
Matt Riddle