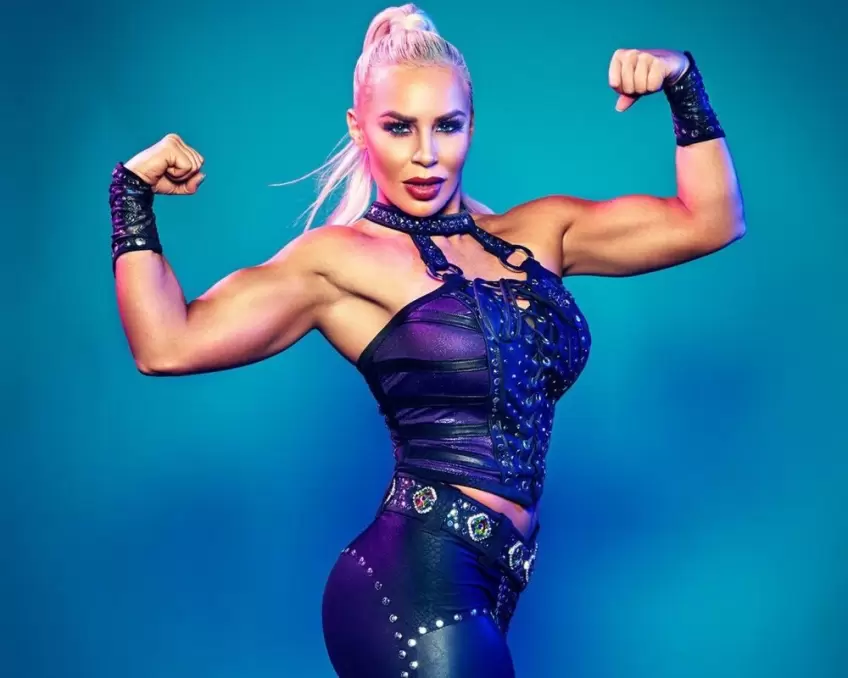 Dana Brooke
is a famous WWE female wrestler, and she recently spoke about overcoming her body issues. She spoke about it on the Chasing Glory podcast. Dana Brooke is a big girl and isn't the typically Diva that WWE used to have in the past.
She reveals that she now loves herself and her body.
Dana Brooke on Overcoming her Body Issues
"Obviously, body image to me was a huge problem. But over - I'd say a year-and-a-half to two years - I've never been happier," Dana Brooke said.
"She [Mandy Rose] touched on it, but I haven't stressed [out over it]. I was thinking about losing weight and dieting, [but] it [had] the reverse effect. I've changed my sense of training. Within WWE, training is essential; we always have to train.
But I don't stress out as much as I once did." She then spoke about moving on after the death of her boyfriend Dallas McCarver, in 2017. Now she is involved with fellow boxer Ulysses Diaz. "It was through mutual friends, and at that time, I'd been long separated from my ex.
I was so focused on being alone," she noted. "One of my friends contacted me and was like, 'Hey. I saw that you moved back to the area.' I was like, 'Yeah.' He was like, 'Well, I'm in the area with one of my fighters. Let's meet up and have lunch.'
I was like, 'Ok, yeah. That's great!' "My friend couldn't speak English that well, so he put Uly on the phone - on FaceTime. I saw the guy and was like, 'Whoa. He's scary and very intimidating.' I felt something magical. It was just three split seconds, and I thought,' There's something about this guy.'
I've never been in a happier position as far as with myself and in my relationship." Dana then spoke about her family's history of drug abuse and alcoholism. Her aunt fell while she was intoxicated that has left her paralyzed.
One of her life's goals is to help her aunt in any way she can as her aunt needs help as she cannot take care of herself. "Unfortunately, there hasn't been any significant improvement," Dana Brooke sadly replied. "It's hard because she's such a strong woman.
To see her mental strength hasn't diminished is so inspiring to me. Because when I wake up and think I have an issue, I snap back into reality and think about her. She can't walk, she can't move, but she has the mindset of, 'I'm going to get up.
I'm going to do this.' She's not giving up. My aunt drives me. I still want to help her get there."
Dana Brooke