Rey Mysterio on whether Dominik will ever wear a mask
by
SIMONE BRUGNOLI
| VIEW 1362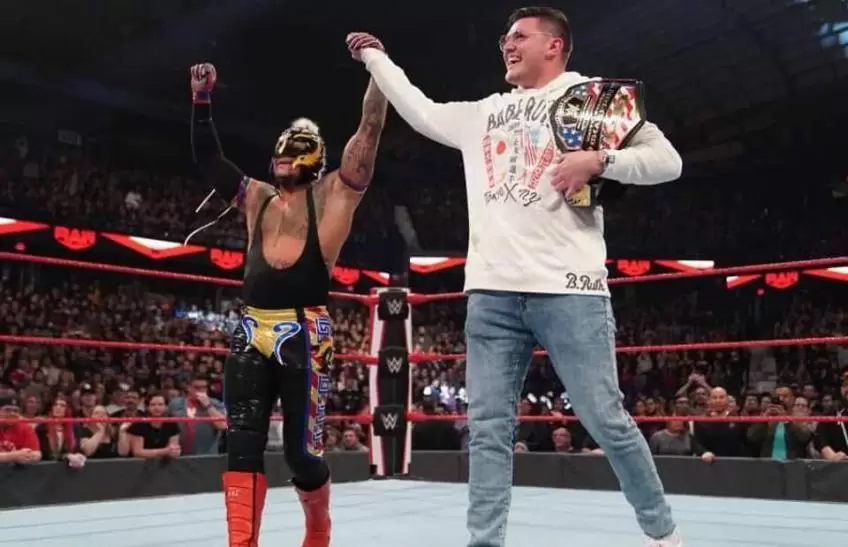 The times when Dominik Mysterio was just a child involved in the famous storyline with Eddie Guerrero and Rey Mysterio, perhaps one of the most important and controversial of 2005 in the SmackDown house, are now distant. Without a doubt also the one that Italian fans remember better than anyone else because of the wrestling boom in our country at that time.
The Mexican wrestler's son has taken the same path as his father, launching himself into the world of wrestling and debuting in WWE, coming to impress fans and colleagues, including Brock Lesnar, who was amazed by his athletic qualities.
Unlike Rey, Dominik doesn't wear a mask, but his plans may always change in the future. Interviewed on the Not About Wrestling podcast, the master of 619 said: "Initially there were plans to have him wear it, but before he even started fighting there was a lot of publicity around him without him needing it.
When I was the protagonist of the storyline with Samoa Joe and Brock, we thought it was a little late to give him a mask. In any case, we talked about it and it could happen in the future. We would like to incorporate the symbolism of the mask in some way, to continue my legacy.
Even if everyone knows his face, there would be a trick to make him wear it. We could start a trend where Dominik remains without a mask outside the ring, while he wears it when he fights."
Rey Mysterio on his son Dominik
At the moment Dominik Mysterio is still in the ranks of the good guys, but the last plans of the WWE involve seeing him as a turn heel in the coming months.
The attitude he's shown in SmackDown in recent weeks, in fact, where he literally ignored Rey Mysterio's orders, could be a big clue in this direction. Maybe it could be the right time for Rey and Dominik to clash in the ring, giving life to the much-rumored father-son match.
We also remind you how at the end of his meeting with Seth Rollins at SummerSlam, he also received congratulations and a big hug from Vince McMahon himself, who was really proud of him and of what he collected in a short time in WWE.
Both have made waves within the company, impressing many officials backstage. Dominik Mysterio continues to grow as an in-ring performer and his skill on the mic is good as well. While Aalyah has not had much to do in the ring or on the mic, officials have been impressed by her acting skills, which were showcased during her family's feud with Seth Rollins.
Dominik and Aaliyah clearly have a bright future ahead of them in WWE. If all goes well, they will rein in a new generation of the Mysterio family into WWE and cement the Rey Mysterio legacy even further.