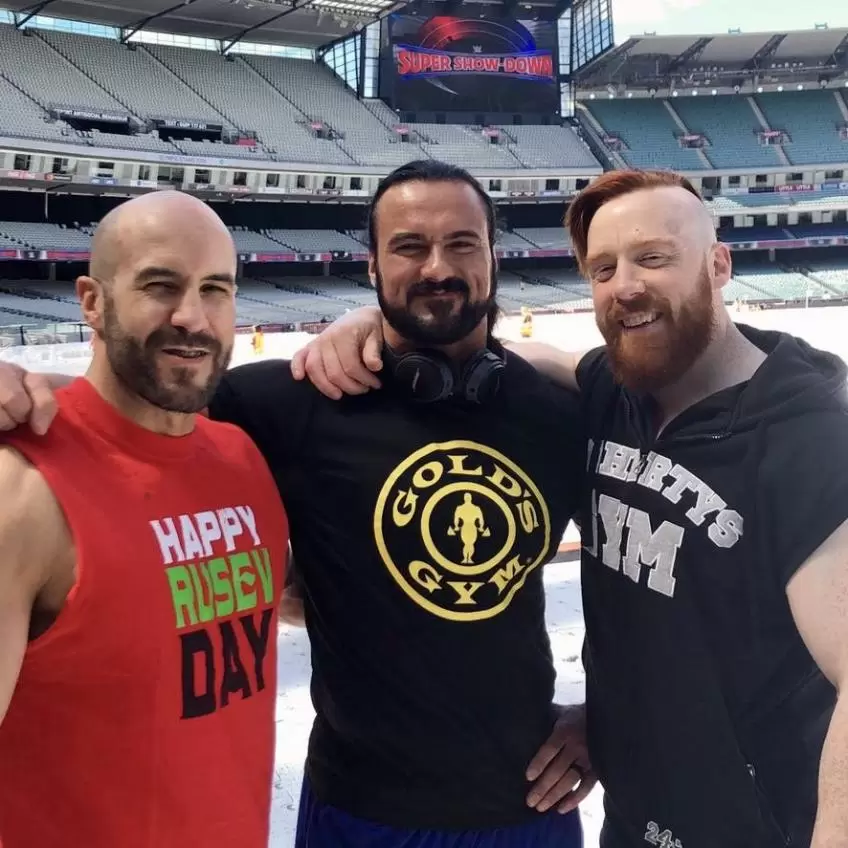 Drew McIntyre was the athlete who most of all completed his training within the WWE last year, reaching very high peaks also thanks to the victory of the WWE title in that of
WrestleMania
36 against Brock Lesnar. Right from that moment, the Scotsman has really released many interviews and the last of these is the one with Bleacher Report, who asked the former champion who in his opinion should be the next athlete to be pushed and be directly thrown into the world of the WWE main events.
The answer was not long in coming with the Mayor of Claymore Country who labeled Cesaro as a Superstar deserving of such treatment. Drew McIntyre was an athlete who certainly suffered the weight of the difficulty in reaching certain goals in WWE, just like Cesaro, a wrestler who, however, in recent weeks seems to be going through a positive moment in his career, with many important matches in sight, such as the one against Seth Rollins.
Drew McIntyre on Cesaro
Cesaro is an athlete with truly infinite technical qualities and even Drew McIntyre himself recognized him with the following words: "We are now understanding how much it is worth. I think everyone has believed, for five years now, that Cesaro can achieve much more, and it's true.
I have never had a match with him, but just looking at him to say all this, although often one would have to work with a person to have a judgment of this type. It would be really fun to share a ring with him." The hope is certainly to see Cesaro pushed properly in the near future, to crown years and years of sacrifices and performances worthy of such stages.
And would you like to see the Swiss Cyborg in the Main Event, thus getting closer and closer to what are the most prestigious belts of the McMahon-family-owned federation? It was previously rumored that the winner of the match between McIntyre and Sheamus at WWE Fastlane would be the No.1 contender for the WWE Championship at WrestleMania 37.
But WWE has announced that Drew McIntyre will challenge WWE Champion Bobby Lashley for his title at WrestleMania 37. Despite this, Sheamus claimed on Monday Night RAW this week that he wants a triple-threat match at WrestleMania.
Could we see Sheamus win at WWE Fastlane 2021 and demand to be added to the WWE Championship match at WrestleMania 37? Would that be a fair demand? Comment down and let us know your thoughts on this.
Drew Mcintyre
Cesaro