WWE legend was surprised with Brock Lesnar wanting Sable in his life
by
SIMONE BRUGNOLI
| VIEW 92747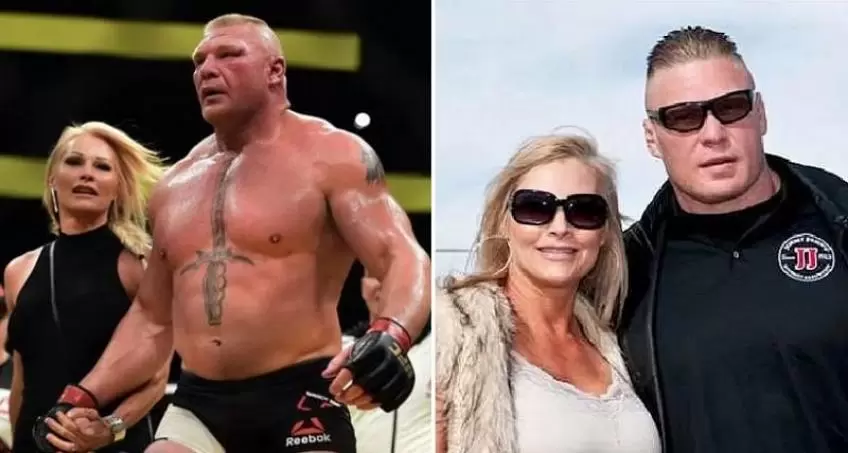 He has been absent from the WWE rings for about a year, since he was defeated at Wrestlemania 36 in the title match against Drew McIntyre and since that day Brock Lesnar has not set foot in the wrestling and WWE rings in general.
As the months went by, the wrestler became Free Agent, there was talk of his possible return to the company for Wrestlemania 37, but in the end, it did not happen and his return to WWE or in any case in the world of wrestling is a puzzle.
Despite this, we often talk about Brock Lesnar and everything related to the life (private and otherwise) of The Beast di. In a recent appearance on his Drive-Thru program, former Pro-Wrestling legend and former WWE wrestling manager Jim Cornette spoke about Brock Lesnar and his relationship with his wife Sable.
Brock Lesnar met Sable during his first WWE stint
During the show, Jim Cornette responded to a fan and said that he was quite surprised to see the evolution of the story between Brock Lesnar and Sable with the two who met in the company and then married.
The two of them met while working on SmackDown and soon their relationship blossomed, Lesnar then left the company and was soon followed by Sable. The two married on May 6, 2006, and have two children together. Commenting on their story Cornette said: "It was the mid-2000s.
I knew Brock Lesnar quite a lot and I knew that he is quite peculiar, Brock hates people, hates socializing and hanging out with others. He's even worse than me, then I learn that the two people he has a great relationship with are Paul Heyman and Sable.
Well, when I found out, man, I have to say I was quite surprised." Currently, Brock Lesnar is out of the world of wrestling, there was talk of his possible return for Wrestlemania 37, but now a few days after the event we can say with certainty that The Beast Incarnate will not be at the event.
Brock Lesnar and Sable met while working on the blue brand and their relationship blossomed with the passage of time. Lesnar left WWE immediately after WrestleMania 20 as he wasn't happy with the company's hectic schedule.
Sable left the company a short while after Brock Lesnar's departure. The couple married on May 6, 2006, and have two sons together. Paul Heyman was with Brock Lesnar when The Beast made his thunderous RAW debut immediately after WrestleMania 18 in 2002.
Brock destroyed a bunch of lower-card performers in his first appearance and went on to become the youngest WWE Champion at SummerSlam 2002 by beating The Rock.