Triple H on why he rejected AJ Styles' request for a match
by
SIMONE BRUGNOLI
| VIEW 13172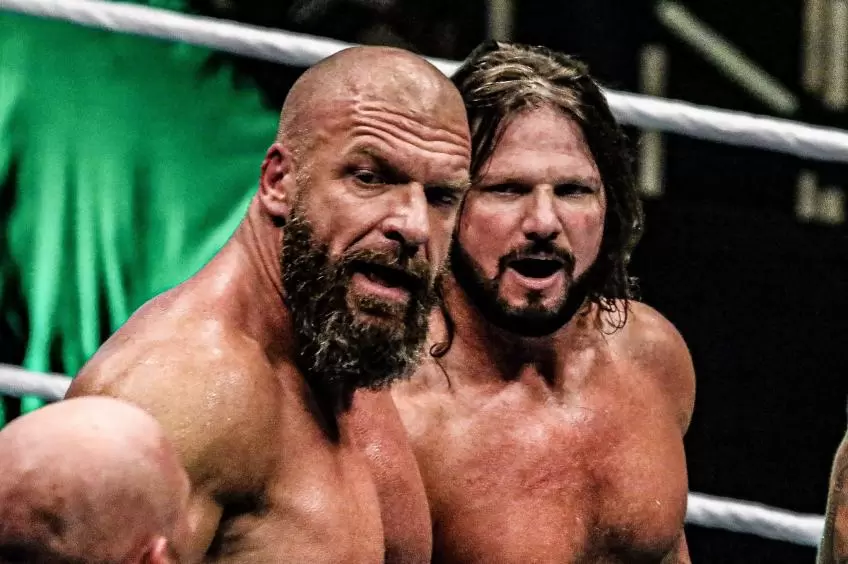 One of the biggest disputes that haven't yet been played out in WWE in a large context such as Wrestlemania or a great feud for an important 'Big Four' event of the federation, is that between AJ Styles and Triple H, the COO of the federation.
After seeing his best friends retire in the WWE rings, with that of Shawn Michaels and that of The Undertaker who, right in the long storyline of Wrestlemania, found the last really important matches of their careers, now only HHH is left to announce his retirement from the pro-wrestling square, with numerous young athletes from the company who would like to have their chance to challenge Hunter first.
Triple H's in-ring career in recent years
In his latest interview released to the microphones of the various newspapers called into question at the press conference dedicated to NXT TakeOver: Stand & Deliver, Triple H wanted to talk about the great match ever seen in the WWE rings against one of the most loved athletes of the WWE Universe fans, AJ Styles.
Regarding this dispute, Stephanie McMahon's husband said: "When he first came to me, I said 'AJ, I won't tell you no. Personally, I'd love to work with you at this point, I know you could lead me to something great' So, I'd really like it.
The personal part of the thing, that of the performer, would love nothing else, but the reality is that - I would not have the ability and the head to keep up with it or in any case have a sufficiently free agenda to be able to put on something properly.
He might come to me every week and ask me 'When will the time come when you will be freer? Can you make this a reality?' And I would answer no, but I would really like - I would be very interested - and only the idea honors me"
Apparently, due to the numerous commitments of the WWE COO, who has returned to having NXT entirely in hand, the long-awaited match against AJ Styles may never come, with one of the dream matches that fans have been waiting for for years, which at this point may just be a WWE Universe fantasy.
Triple H, though, didn't close the door on getting back in the ring and said he would do it "if it's right and everyone believes it should be done." Triple H has wrestled a handful of matches over the last few years.
He has wrestled on pay-per-views in Saudi Arabia a few times and some WrestleMania matches. He stepped back into the ring earlier this year for a Street Fight on RAW, which was the first time he wrestled in the WWE since 2019.