Melina reveals her favorite WrestleMania moment
by
SIMONE BRUGNOLI
| VIEW 1227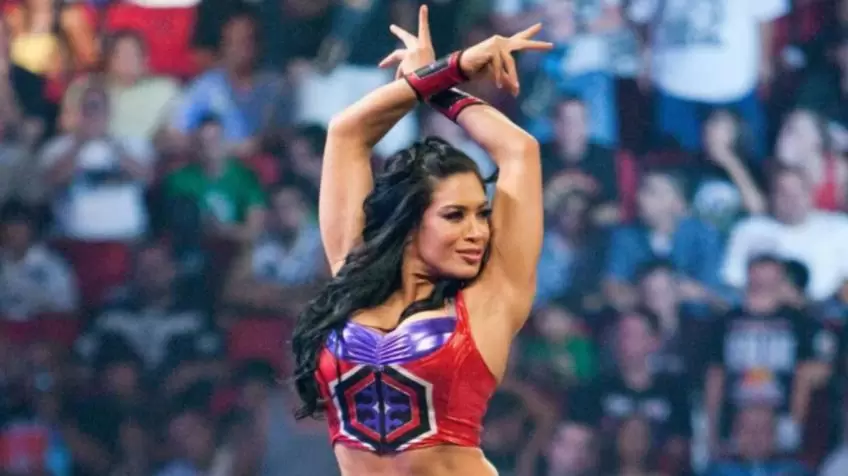 Melina has been at the center of many rumors in recent times, who wanted her to return to the federation that made her known to most people together with the NWA, and recently, she answered questions of SK Wrestling talking about what the Showcase is.
of Immortals, WrestleMania, which aired on 10th and 11th April this year. There are certainly many moments that have remained in the minds of fans and insiders in the history of what is the greatest show in WWE wrestling, and therefore the choice in the face of the question that asks what is the favorite moment in the history of this show is always very complicated, but the woman had no doubts and chose the match that involved Trish Stratus, Jazz and Victoria at WrestleMania 19.
Melina reveals why WrestleMania season is special to her
"I'll start by saying that WrestleMania Season is spectacular for me, there are careers and titles up for grabs and everyone really puts their heart into it.
There are so many iconic moments in WrestleMania history, especially with Bret Hart, but I think for me the best remains the one who saw women engaged. A feminine moment, then. It was the WrestleMania match of Trish Stratus, Jazz and Victoria, which together created what is my best moment in the history of this show because I really saw what women are capable of.
I loved the Stratus, but I've always been an avid fan of the other two, Jazz and Victoria. Seeing these three women in the same ring for me really meant seeing a dream come true" - Melina said. And do you remember this match? And what do you think is the best moment in the history of the Grandaddy of Them All? Please let us know with a comment, waiting for the 37th edition of this great show that promises many beautiful things, but which in particular will give a little taste of normality after some really complicated moments worldwide.
When the subject of her apparent WWE return came up, Melina decided to set the record straight. She confirmed there were talks with WWE, but a knee injury prevented her from signing. "It was talks of [a return]. Talks of seeing if it was possible and all that stuff.
Everyone made such a big deal out of it. I was in talks with [WWE], but I never signed a contract, there was nothing going on. Just, 'Hey would you consider, would you be open? I'm like 'hell yeah.' Well it turned out I have like a bad knee, and I can't wrestle".