Backstage reaction to Bianca Belair and Sasha Banks' WrestleMania match
by
SIMONE BRUGNOLI
| VIEW 1614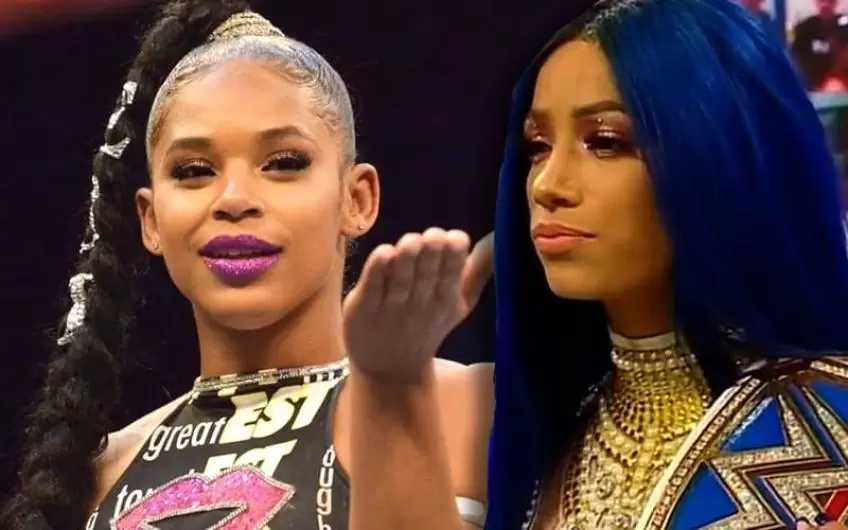 The first night of WrestleMania 37 was staged on 10th April, a match that saw two women, Bianca Belair and Sasha Banks, protagonists in the Main Event of the show, something certainly not very frequent in WWE. The meeting was full of action and the two wrestlers were probably the protagonists, together with the challenge between Seth Rollins and Cesaro, of the best match of the evening.
In the end, Bianca Belair won the title of SmackDown Women's Champion, thus winning a historic match. At the end of the match, among others, wrestler Montez Ford intervened and rushed into the ring to celebrate with his wife.
Instead Sasha Banks, despite the defeat, appeared very happy backstage. In general, the two wrestlers were highly regarded for their work and in the backstage, when they returned after the match, they received a huge applause and were both highly praised.
Not only the champion but also the defeat received several cheers from the other members of the WWE roster. The first night of Wrestlemania 37 was staged and there is great expectation instead for the second final night and especially for the Main Event, a match valid for the WWE Universal Championship where the champion Roman Reigns will try to keep the title in a Triple Threat Match against Daniel Bryan and above all the Rated-R Superstar Edge, fresh from the victory at the Royal Rumble 2021.
What's next for Sasha Banks and Bianca Belair after WrestleMania 37?
Initially WWE Universe fans did not like how the feud between The Legit Boss and Bianca Belair was structured, but nevertheless, in front of over 25 thousand fans, in the Raymond James Stadium in Tampa, the two wrestlers gave life to an extraordinary match.
Notably the defeated wrestler was praised for her performance. At the end of the match Bianca Belair spoke very highly of the opponent to the microphones of WWE Watch Along and everyone is now ready for a rematch between the two strong wrestlers.
The storyline build-up for the SmackDown Women's title feud did not meet the lofty expectations that fans had when WWE first announced the match for WrestleMania 37. However, Sasha Banks and Bianca Belair forced fans to forget about the lackluster booking and stole the show in front of 25000+ fans at WrestleMania 37.
Sasha Banks' performance in particular has been widely commended in the aftermath of WrestleMania's first night. The Boss is indisputably one of the best in-ring workers in WWE, but her most recent match has led a few people to believe that she may be the greatest of her generation.