Drew McIntyre reflects on dealing with excessive drinking
by
SIMONE BRUGNOLI
| VIEW 2042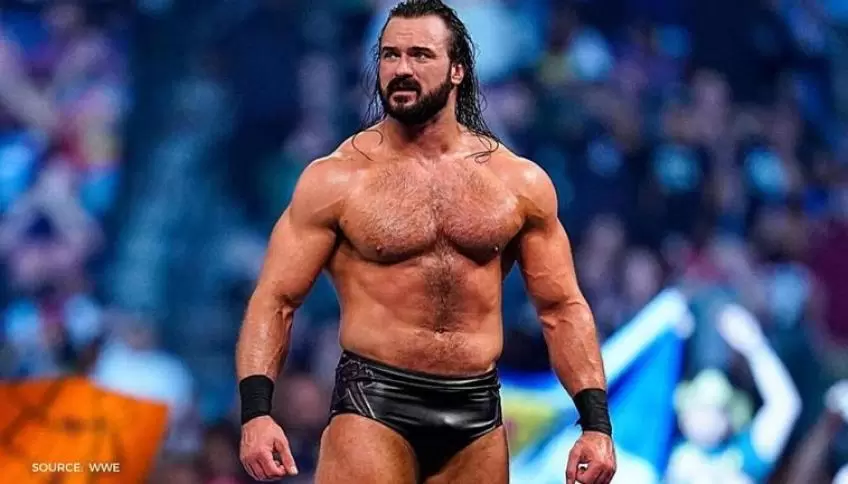 Drew McIntyre took longer than expected to express all his immense talent. After his first WWE adventure, which ended in him going almost bankrupt, many had already labeled him as being dropped into the can. In the last one-and-a-half-years, he has instead proved to the skeptics that they were wrong, with all due respect to those who still do not want to give credit to the progress made by the Scotsman.
At WrestleMania 36, Drew ended Brock Lesnar's long-standing reign, quickly establishing himself as one of WWE's iconic faces in the pandemic era. In a recent appearance on the 'BBC Headliners' podcast, 'The Scottish Warrior' recalled his fight against alcohol addiction with great precision.
After his mother's death, his inability to mourn him had in fact led him to cling to the bottle and to lose the right path.
Drew McIntyre is set to face Bobby Lashley at WrestleMania Backlash
"My problems started mostly after my mother died.
I didn't want to talk about that topic and I didn't even know who to vent. I had no one to compare with, so the sadness inside me ended up eating me gradually. I had no idea how to deal with that kind of situation, so I started drinking," Drew McIntyre said.
"The term drinking has a different meaning for a Scotsman than the rest of the world population. We have been used to going to pubs since we were 14. I had never exaggerated until that moment, also because I was a professional athlete and I couldn't afford it.
Maybe I had a couple of drinks after the shows, that was the norm. After my mother died, it was no longer a couple of drinks, but I went to the pub most days. I did it to chase away the bad thoughts. Realistically, I drank heavily at least six days a week, if not seven.
If I didn't go, it was only because I was still recovering from the previous night" - he added. Drew will catch up with Bobby Lashley in WWE's next PPV, Backlash. After a valiant effort at WrestleMania 37, Drew McIntyre will once again get a shot at becoming a three-time WWE Champion when he takes on Bobby Lashley at WWE WrestleMania Backlash.
The odds seem to be in Lashley's favor, though, as McIntyre has fallen victim to attacks from MACE and T-BAR for two consecutive weeks on RAW. In a recent appearance on the BBC Headliners podcast, The Scottish Warrior was asked by a fan whether he would like to see a WWE pay-per-view be held in the UK.
McIntyre responded by saying a UK WWE pay-per-view is something he's wanted to see since first winning the WWE Championship at WrestleMania 36.