Kurt Angle reveals that his iconic theme song was picked by...
by
SIMONE BRUGNOLI
| VIEW 5438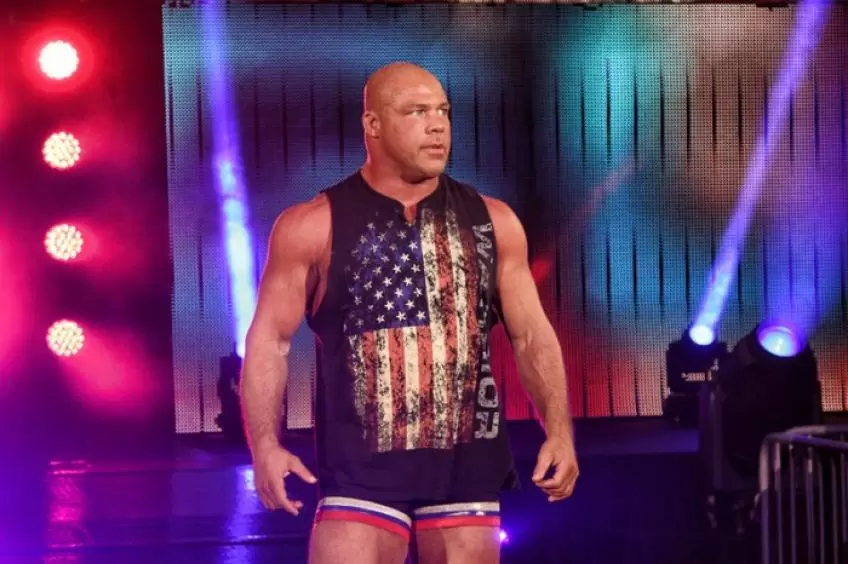 One of the most popular WWE characters of the last 20 is certainly the winner of the Olympic gold medal in wrestling, Kurt Angle, who later became WWE and TNA multiple world champion, with his contribution to the world of pro-wrestling.
which has been absolutely incredible, throughout his entire career as a professional athlete. One of the real trademarks of Kurt Angle on the WWE TV screens was undoubtedly his entry music, which thanks to Edge became well known all over the world, with the chorus only played, which had the addition of the words "You suck", by the audience all over the world, who sang those two words out loud all over the globe, thanks to the Rated R Superstar.
Kurt Angle on his TNA and WWE entrance theme songs
In his latest interview with AdFreeShow, in a question and answer session, WWE Hall of Famer Kurt Angle paused for several minutes to talk about his two famous entry music, the one he had in the McMahon rings and the one he had for years in TNA, with the Olympic celebration of Atlanta '96, which in fact revealed: "I loved both of them.
I didn't choose the WWE one; Vince McMahon did it for me. But I chose the one from TNA, which was part of a spin-off of the Vision Quest movie. The song was called Lunatic Fringe and was part of a film dedicated to amateur wrestling.
I'm a huge fan of amateur wrestling, of course, so I decided to use melody in my mix. I had the help of John Cena's cousin, Tha Trademarc, who did the rapping part and it was great. So it became a badass song, but you know which one I like best? I like the WWE one more.
I think it fits me perfectly." Once again, we have confirmation that in WWE, 99% of the choices are made by the Chairman, Vince McMahon, 20 years ago just like today, even in a choice that seems to be enough. secondary like an athlete's entry music.
Kurt Angle is one of the few professional wrestlers to have a Hall of Fame career in multiple mainstream promotions. During his time away from the WWE, Angle wrestled in TNA/IMPACT Wrestling, New Japan Pro Wrestling, and various other well-known companies.
On the latest edition of 'Ask Kurt Anything' on AdFreeShows.com, Angle revealed that his favorite non-WWE match was against Yuji Nagata for NJPW in 2008. Angle has had several five-star matches outside WWE, but this was the best.
Kurt Angle faced Nagata in a singles match for the Third Generation IWGP Heavyweight Championship at Wrestle Kingdom II at the Tokyo Dome in January 2008. The show had many TNA/IMPACT Wrestling wrestlers and was aired as 'Global Impact!' in the United States.